Paint Party to Decorate the Community Shop
Tuesday 3rd May 2022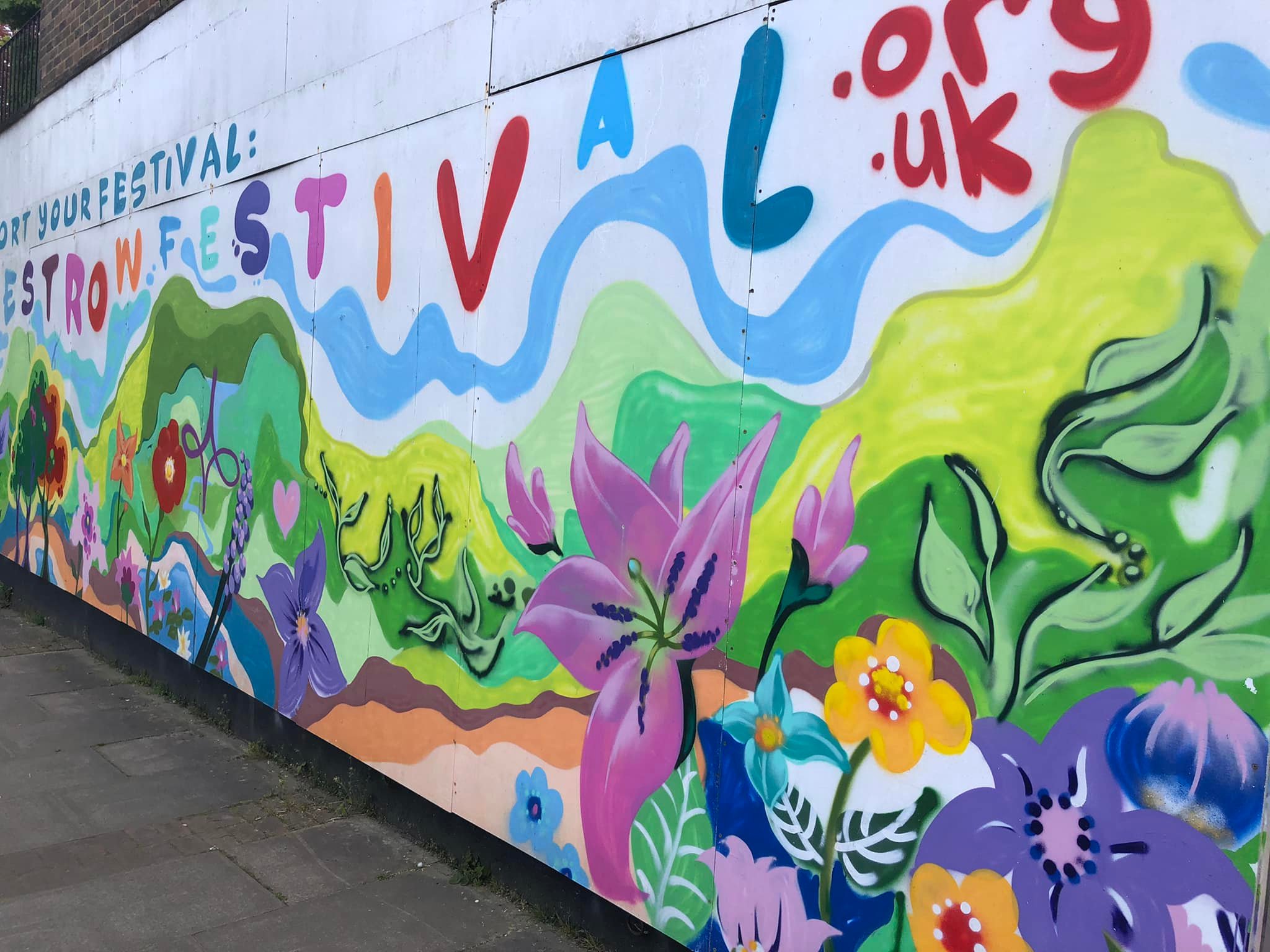 Want to come and join our free paint party? - the amazing artist that is Julian Johnson will be in the Community Shop creating a mural and we would love you to help him and put your mark on this amazing commuity collaboration - you will have seen some of his work on the old Co op hoardings - hence the photo.
The shop is at 14-15 Hartfield Road, Forest Row
The doors will be open on Sunday 8th May @ 10am to paint a mural in the shop - you are invited to come and join Julian - families, teens, elders - all welcome - bring a paintbrush and wear old clothes and some creative ideas.
See you there